Scott Andersen - Lockheed Martin
Students: Spring 2022, unless noted otherwise, sessions will be virtual on Zoom.
The New Frontier, Welcome the Cloud Brokers
Aug 22, 2012
Download:

MP4 Video
Size:
443.9MB

Watch on YouTube
Abstract
The recent and new concept of "Cloud Brokers" and Brokerage came to light with the recent release of the GSA Cloud Broker RFI. What does that mean for the cloud professionals of today (skills they need) and the cloud professionals of tomorrow (skills they are going to need).
About the Speaker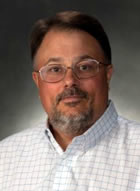 Scott Andersen, Director of Cloud Computing, Commercial Strategies
Scott Andersen recently joined Lockheed Martin IS&GS; with 15 years of experience from Microsoft where he served as the Director of Cloud Computing. Andersen consults with sophisticated technical teams across the organization to help drive technical and "go-to-market" strategies and commercial best practices. Andersen earned his BS from Indiana University. Andersen holds positions on the Board of Directors and the Board of Education for the IASA (International Association of Software Architects).
Ways to Watch

Watch Now!
Over 500 videos of our weekly seminar and symposia keynotes are available on our
YouTube Channel
. Also check out
Spaf's YouTube Channel
. Subscribe today!