Aurobindo Sundaram - RELX
Students: Spring 2023, unless noted otherwise, sessions will be virtual on Zoom.
Our Journey in Phishing Mitigation
Jan 25, 2023
Download:

MP4 Video
Size:
276.4MB

Watch on YouTube
Abstract
For 5 years, we have experimented with technology, people, and process controls at RELX, all designed to create an integrated framework for phishing mitigation. I'll speak about technology we've adopted (and that we haven't). I'll speak about failures in industry efforts (e.g., digital signatures). I'll speak about behavioral science and how we have adopted its concepts to drive behavior change. I'll speak about the "human is the weakest link/humans are our strongest link" debate raging in the industry today. I'll tell you where we still struggle as a company and as an industry. This topic will drive conversation, because everyone gets phishing emails; and everyone thinks they have a solution.
About the Speaker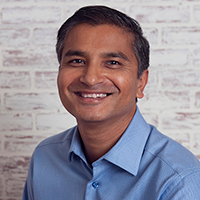 Aurobindo Sundaram is the Head of Information Assurance & Data Protection at RELX, a global provider of information and analytics for professional and business customers across industries. He works closely with the company's Board of Directors, Group & division CEOs and functional heads, Chief Technology Officers, and Chief Information Security Officers to articulate and implement RELX's global information security program. His remit extends across 30,000+ employees, offices in 40+ countries, and customers in 180+ countries. Aurobindo has graduate degrees in computer science and management and is a CISSP.
Ways to Watch

Watch Now!
Over 500 videos of our weekly seminar and symposia keynotes are available on our
YouTube Channel
. Also check out
Spaf's YouTube Channel
. Subscribe today!