Dean Cheng -

Potomac Institute for Policy Studies
Students: Spring 2023, unless noted otherwise, sessions will be virtual on Zoom.
Chinese Views of Information and Future Warfare
Feb 15, 2023
Download:

MP4 Video
Size:
270.3MB

Watch on YouTube
Abstract
Examines Chinese views on the importance of information as the new currency of international power, and discusses how the PLA's restructuring supports PLA efforts at planning for future "informationized local wars."
About the Speaker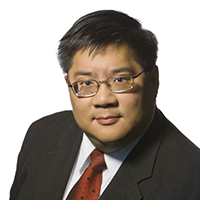 Dean Cheng is a non-resident Senior Fellow with the Potomac Institute for Policy Studies and a Senior Advisor with the US Institute of Peace. He recently retired from the Heritage Foundation as the Senior Research Fellow for Chinese political and security affairs. He specializes in Chinese military and foreign policy, and has written extensively on Chinese military doctrine, technological implications of its space program, and "dual use" issues associated with China's industrial and scientific infrastructure. He is the author of "Cyber Dragon: Inside China's Information Warfare and Cyber Operations."


Ways to Watch

Watch Now!
Over 500 videos of our weekly seminar and symposia keynotes are available on our
YouTube Channel
. Also check out
Spaf's YouTube Channel
. Subscribe today!