Jordan Mauriello - Critical Start
Students: Spring 2022, unless noted otherwise, sessions will be virtual on Zoom.
Understanding Attackers and Motivations
Oct 13, 2021
Download:

MP4 Video
Size:
387.2MB

Watch on YouTube
Abstract
Understanding the evolution of attacker motivations, and the impact to managing risk in enterprise environments is a key to successfully building cyber security programs in today's IT enterprise. Over the last decade both attacks, and attacker motivations have evolved dramatically. From Hacktivism to Nation State Actors, from Identity Theft Rings to Ransomware-as-a-Service, the motivations, timing, determination, and discipline of attackers has changed dramatically. This presentation will discuss this evolution from early cyber espionage and hacktivism to evolving nation state threats and how motivations drive behavior and risk decision making in enterprise cyber security programs.
About the Speaker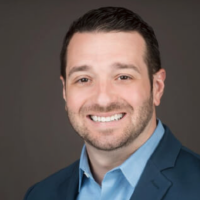 Jordan Mauriello is a Cyber Security Executive leader currently serving as the Chief Security Officer at Critical Start leading the Managed Detection and Response Business, as well as serving on Critical Start's Board of Directors. With a diverse background ranging from penetration testing and malware reverse engineering to physical security, executive protection and training, Jordan possesses a unique understanding of the impact of information security. His deep technical expertise includes over two decades of experience in Security Operations, Cyber Threat Intelligence and Detection Engineering with a heavy focus on Malware Research and Reverse Engineering.
Jordan is a proud U.S. Navy veteran who deployed as a part of Operation Iraqi Freedom, Enduring Freedom, and Joint Task Force Liberia. Additionally he spent time as a communications security and cyber advisor working for the Department of Defense and deployed to the middle east again in support of ongoing operations. After his time in the military and government Jordan moved to the commercial enterprise helping to build and mature Experian's Global Security Operations Center. Since then Jordan has served as CTO at Advanced Threat Analytics, and CSO at Critical Start building an industry leading global Managed Service offering focused on Threat Detection and Response capabilities for enterprise customers.


Ways to Watch

Watch Now!
Over 500 videos of our weekly seminar and symposia keynotes are available on our
YouTube Channel
. Also check out
Spaf's YouTube Channel
. Subscribe today!