Cuihua (Cindy) Shen - UC Davis
Students: Fall 2022, unless noted otherwise, sessions will be virtual on Zoom.
A Fake Image is Worth a Thousand Lies
Sep 07, 2022
Download:

MP4 Video
Size:
477.5MB

Watch on YouTube
Abstract
Visual misinformation, including fake, manipulated or out-of-context images and videos, is increasingly common on the Internet and social media platforms. Because of visuals' superior impression, retention, virality and persuasiveness, visual misinformation poses a significant threat to national security, social cohesion, and public health. Yet, we know very little about how users process and judge the authenticity of visuals, and the ways in which platforms and fact-checking agencies could effectively detect and fight against visual misinformation. In this talk, I will report findings from several recent experiments that reveal the characteristics of users most susceptible to visual misinformation, and a few effective technical and social interventions to counter visual misinformation.
About the Speaker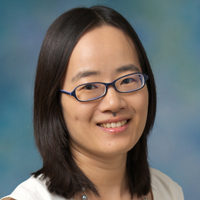 Cuihua (Cindy) Shen is a professor of communication at UC Davis and the co-director of the Computational Communication Research lab. Her research focuses on understanding visual misinformation and designing effective interventions. From 2017 to 2022, she served as the chair of the Computational Methods Division of the International Communication Association. She is also the founding associate editor of the journal Computational Communication Research, as well as the associate editor of Journal of Computer-Mediated Communication.
Ways to Watch

Watch Now!
Over 500 videos of our weekly seminar and symposia keynotes are available on our
YouTube Channel
. Also check out
Spaf's YouTube Channel
. Subscribe today!