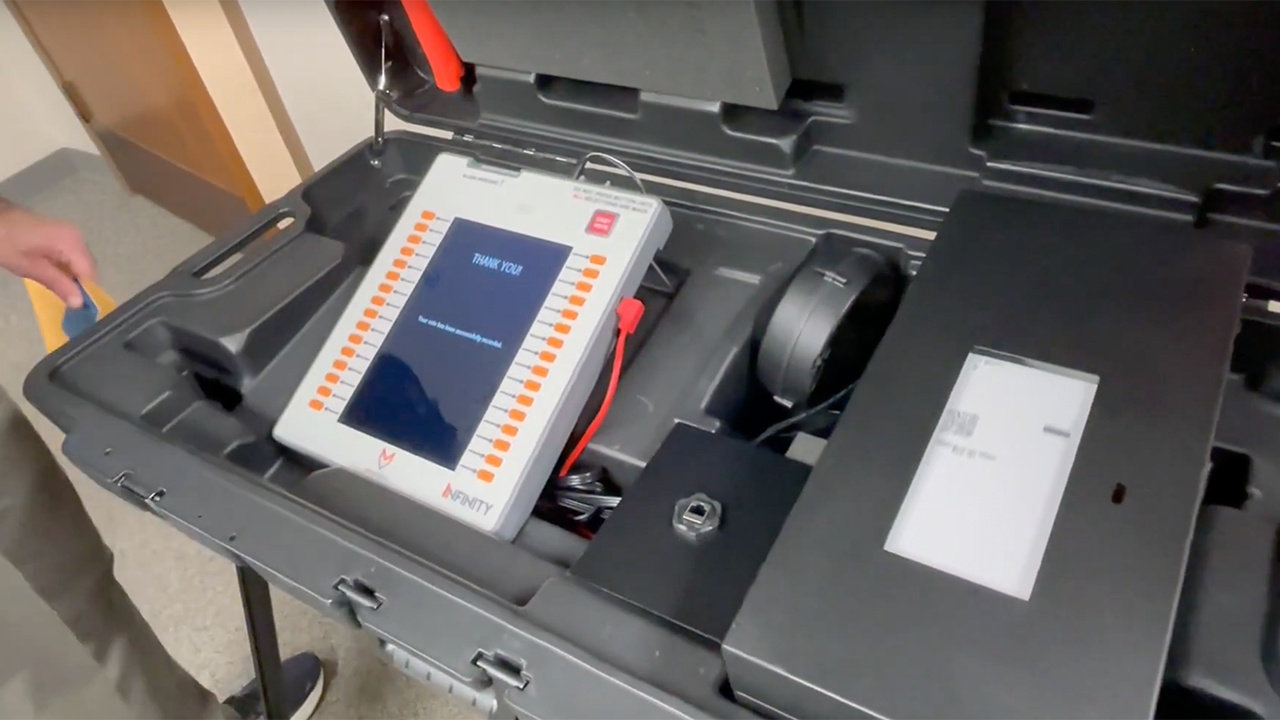 WEST LAFAYETTE, Ind. — Purdue University students are helping to train county election officials and volunteer poll workers on new equipment appearing around the state of Indiana during public elections.
The project began in the fall of 2021. Last year Tippecanoe County used $1.5 million in Help America Vote Act (HAVA) federal funds to purchase all new voting machines, and replace those that had been in use since 2006. It was apparent that poll workers and county officials would need additional training on the new systems, as well as the included voter-verifiable paper audit trails (VVPAT). Recent state legislation has expedited the timeline to implement VVPAT printers in counties that use electronic voting systems to July 1, 2024. Along with the fact that 56 out of 92 counties in Indiana currently use MicroVote equipment, it became obvious that these materials would be of benefit statewide.
Dr. Eric Dietz, Director of the Purdue Homeland Security Institute, supervises researchers at Purdue in security related topics. He helped Alexander Master and Ben Paglia integrate and collaborate with county election officials and representatives from MicroVote to make detailed training materials. These videos can supplement in-person training, allow poll workers and volunteers to familiarize themselves with the equipment and processes at their leisure, and give the public more transparent insight into the election process. Materials can be found at https://youtu.be/ryauzOp0TNU through Purdue Extensions, or at https://polytechnic.purdue.edu/facilities/purdue-homeland-security-institute. All counties are encouraged to make use of the materials as applicable, and reach out with any questions or suggestions they have.