National Institute of Justice Grants CERIAS Researchers $440,000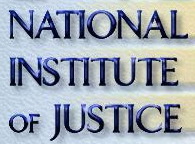 Marcus Rogers and Rick Mislan, faculty in Purdue's Department of Computer and Information Technology, were awarded two grants totalling $440,000 from the National Institute of Justice. The projects these grants fund will aid law enforcement officials in gathering and evaluating digital evidence from computers and cell phones.
The National Institute of Justice has given CERIAS researchers Marcus Rogers and Richard Mislan $200,000 for work on a software program called Filehound they created with the help of CERIAS graduate student Blair Gillam. The program makes it possible for officers and investigators working at crime scenes to quickly and easily mine specific digital information, such as photographs or spreadsheets. The information can then be downloaded and used as evidence in court.

Rogers said current technology allows officers to retrieve information from computers at the scene, but it requires investigators to sift through every file they encounter, wasting time and potentially missing valuable evidence.

"Where we're seeing the most use of this program is in child pornography investigations," Rogers said. "When an investigator is looking for photographic evidence on a suspect's computer, the suspect often tries to hide it by changing the extension on the file from a '.jpg' to a '.doc' to try to fool officers into thinking it's not a photo. But the Filehound software is able to automatically examine the coding of a file, which allows investigators to find the photos, bring them up on the screen and download the questionable ones."

The second grant, for $240,000, is going toward a program called FREEAK, which stands for Forensic Rapid Evidence Extract Analysis Kit. The goal of this project, headed by Mislan, is to provide a simplified way to extract information from cell phones and other mobile devices.

"Right now, investigators are able to download some of the information they need," Mislan said. "However, the average amount of time that investigators have with a cell phone at the scene is 30 minutes, and downloading the information and going through it can take months."

He said their tool, which he hopes to have out by the end of the year, would make this information available almost immediately. The tool will allow officers to plug in a cell phone and easily see the various information the phone contains, such as incoming calls or text messages, show how the tool acquired the evidence, and be able to isolate and sort it for later use in court.