Mikhail Atallah to Give Distinguished Lecture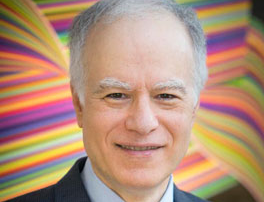 Long time CERIAS-affiliated faculty member Mike Atallah, a distinguished professor of computer science, was chosen the 2017 Arden L. Bement Jr. Award recipient. The Bement Award is the most prestigious honor Purdue University bestows for pure and applied science and engineering.
Date: Oct. 30th 1:30pm
Place: Fowler Hall, Stewart Center
Reception: 2:30pm, Robert L. Ringel Gallerty, Stewart Center
Lecture is free and open to the public (no RSVP required)

Title: Opportunities and Perils of the Cyber Revolution
What can we do to enhance the cyber revolution's benefits and to mitigate its threats?