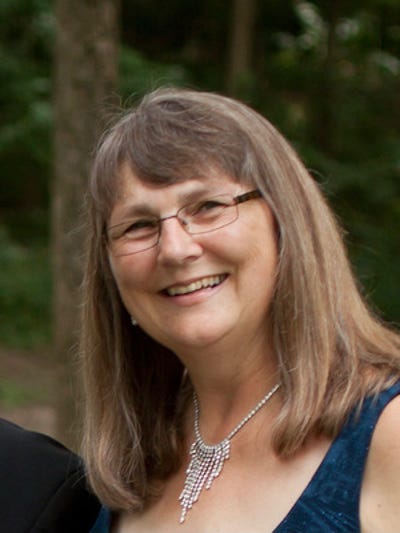 Marlene G. Walls
West Lafayette (Journal & Courier) - Marlene Walls 70 of West Lafayette, lost her battle with cancer, passing away peacefully Thursday Sept 16, 2021 at St. Elizabeth Hospital Lafayette with family by her side. She was born in 1951, in Canora, Saskatchewan Canada to Michael and Mary Sleeva. She attended school in Canora, Regina, and Lanigan; and business college in Saskatoon where she met her husband Elwood (Woody) Walls. They were married in 1972 in Lanigan. Marlene earned a BSW from Latrobe University, Melbourne, Australia in 1981 and worked as a Medical Social Worker at Royal University Hospital in Saskatoon. She had two children, Veronica and Michael. The family moved to Calgary in 1986, and then to West Lafayette, IN in 1992. Marlene worked at Purdue University (from 1995 until retiring in 2017) at the Center for Education and Research in Information Assurance and Security (CERIAS). As Executive Assistant and Graduate Registration Advisor & Coordinator, she played the role of surrogate mother to many students in need of scholastic guidance, an advocate, or simply a welcoming ear.
Upon retirement she kept a busy schedule. Marlene completed the Master Gardener program at Purdue and maintained involvement in several social groups including a book club, walking group, gardening group and Purdue Retirees' Association. She was renowned for her creativity with landscaping and flower gardens at home for which she received the West Lafayette Grow Greener Gardening award in 2019.
She is survived by husband Woody, children Veronica and Michael (Daniela Changkuon) and grandson Oliver. Also survived by siblings Darcy, David, Kurtis, and Brice Sleeva, and Michelle Roepe.
Predeceased by parents Michael and Mary, brother Les and sister-in-law Rhonda Sleeva.
Memorial service is Oct 2, 2021 at 2pm ET conducted by Rev. Dr. Hilary Cooke (at St Johns Episcopalian Church, Lafayette; facemasks are required at the church). Distance participation will be available via Facebook live stream (please request access before 1:30pm Oct 2, 2021 at: www.facebook.com/groups/1291766554574980/) Note: In lieu of flowers, donations may be made to American Cancer Society. Further details will be available on the Facebook group page. You may leave condolences and memories at www.soller-baker.com.