CMU Survey for Linux System Administrators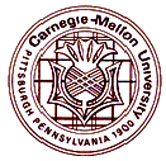 Pratyusa Manadhata, a Ph.D. student in Carnegie Mellon's CS department, is conducting an email survey of Linux system administrators for research for his thesis. The survey targets Linux system administrators with at least one full year of Linux administration and a good understanding of Linux security.
The survey should take 30 minutes to complete and participants will have a week to complete the survey. Please contact pratyus@cs.cmu.edu if you are willing to participate.
More information about the survey: http://www.cs.cmu.edu/~pratyus/survey.html
More information about Manadhata's research: http://www.cs.cmu.edu/~pratyus/as.html