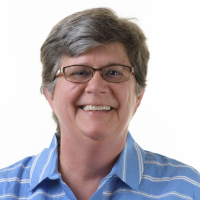 Title
Clinical Assistant Professor
Department
Office Phone
(317) 278-3830
Email
Education
B.S. in Electrical Engineering from Purdue University, M.I.S. from Indiana University, Information Assurance Education Graduate Cerificate from Purdue University.
Research Areas
Information Assurance and Security, Networking, Network and System Administration, Wireless Technologies
Key Areas
Security Awareness, Education, Training Assurable Software and Architecture
Notable Experience
Private sector IS manager and technical instructor. Consultant with Purdue Technical Assistance Program (TAP).
Notable Affiliations
Women in Technology, USENIX, SAGE
Publications
Developing a Network Security Certificate Program (with E. Fernandez), Proceedings of the Eighth Interamerican Conference on Engineering and Technology Education (INTERTECH, 2004). Implementing the NSTISS 4011 Standard into Technology Programs (with M. Ramage and G. Steffen), Telecommunications/Information Technology Conference (Kentucky, 2004).