Watson Co-Authors Facebook Security Guide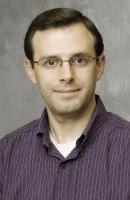 Keith Watson, a Research Engineer with CERIAS, recently co-authored a new publication about Facebook security.

"A Guide to Facebook Security" (PDF) is a free, 20-page pamphlet geared primarily toward teens, their parents, and teachers. Co-written with fellow security expert Linda McCarthy and teacher/editor Denise Weldon-Siviy, it is available to view and download from Facebook.