USAToday Profiles Spafford (USAToday.com)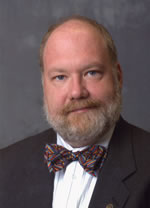 Professor Spafford has been profiled by USA Today as part of a series of "people to watch" in 2001.

From the article:
In the world of computer security, where there is a new product or pitchman around every corner, Eugene Spafford is one of the few unbiased voices, an academic with the rare ability to reduce complex matters to simple, human terms. Advocacy groups, the FBI, corporate CEOs — even the president of the United States — have turned to him for the unvarnished truth.