Melissa J. Dark Appointed W.C. Furnas Professor in the College of Technology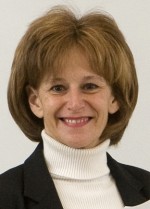 From the Purdue University News Service (http://www.purdue.edu/newsroom/academics/2010/101015BOTAcademic.html)
October 15, 2010 WEST LAFAYETTE, Ind. - The Purdue University Board of Trustees on Friday (Oct. 15) ratified the appointment of Melissa Dark as W.C. Furnas Professor in the College of Technology.
Dark, a professor of computer and information technology, is the associate dean for research and strategic planning in the College of Technology. Her research interests include cybersecurity, education, information assurance ethics and information security risk assessment. Dark also serves as an associate director in the Center for Education and Research in Information Assurance and Security at Purdue. She recently edited a book on information assurance and security ethics, which is due out this month. In addition, she has authored 15 book chapters and 40 papers and was appointed as a faculty scholar in 2006.
Dark earned all three of her degrees from Purdue, including a bachelor's degree in 1983, a master's degree in education technology in 1995, and a doctorate in curriculum and instruction in 2000.
Writer: Greg McClure, 765-496-9711, gmcclure@purdue.edu