Federal official to give keynote at Purdue-sponsored cyberforensics conference in Chicago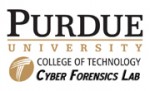 A law-enforcement official serving in the White House's Counterdrug Technology Assessment Center will be the keynote speaker for the inaugural Mobile Forensics World conference May 8-10 in Chicago, sponsored by Purdue's Cyber Forensics Lab.
Kurt F. Schmid is the senior law enforcement adviser/technology assessment branch chief for the center, which is part of the Office of National Drug Control Policy. He will deliver the keynote address at 9 a.m. Friday, May 9 at the O'Hare Marriott.
The conference, sponsored by Purdue's Cyber Forensics Lab, housed in the Department of Computer and Information Technology in the College of Technology, and the Center for Education and Research in Information Assurance and Security (known as CERIAS), will bring together experts from around the world who specialize in digital device investigation.
Schmid previously was the national director of the High-Intensity Drug Trafficking Area in the Office of National Drug Control Policy and the executive director of the Chicago office. He has 38 years of law-enforcement experience, including serving as a special agent in the criminal investigations division of the Illinois State Police, as commander of the Illinois State Police Academy and director of statewide investigative/intelligence operations for the state police.
Schmid retired from the state police in 1998. He has taught law-enforcement electronic surveillance operations courses to federal, state and local agencies in 46 states. He has been an adjunct instructor for the Federal Law Enforcement Training Center and is a member of the FBI Communications Assistance for Law Enforcement Act implementation section forum dealing with law-enforcement and digital communications network issues.
He also participates on numerous law-enforcement working and policy groups involving interagency intelligence/information-sharing and technology issues. He has been the National Technical Investigators' Association national vice president of training and president of the Mid-States Technical Investigators Association chapter.
Mobile Forensics World is open to federal, state and local forensic specialists; corporate and private forensic examiners; industry leaders; and academic researchers, said Rick Mislan, an assistant professor of computer and information technology in Purdue's College of Technology and the conference director.
Topics will include the forensic examination of mobile or portable devices such as cell phones, personal digital assistants, SmartPhones and GPS devices; media card and handset analysis; cell site analysis; call data record analysis; mobile forensics research; and current and future technologies and applications.
Registration before March 1 is $250 and after March 1 is $300. To register, go to http://MobileForensicsWorld.com/. For more information about registration, contact Kim Stockment at Purdue Conferences at (765) 494-7225, kstockme@purdue.edu.
For additional information about the conference agenda, visit http://mobileforensicsworld.com/, e-mail info@MobileForensicsWorld.com or call Mislan at the Cyber Forensics Lab at (765) 494-2563.
Writer: Kim Medaris, (765) 494-6998, kmedaris@purdue.edu
Source: Rick Mislan, (765) 494-2563, rmislan@purdue.edu, rick@mobileforensicsworld.com
Purdue News Service: (765) 494-2096; purduenews@purdue.edu
To the News Service home page