CERIAS Partners with Unisys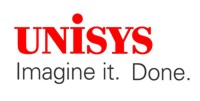 Unisys has joined the CERIAS community of industry partners.

Unisys, a global provider of information technology services and solutions, has joined CERIAS as a Tier II sponsor. Founded in 1986, Unisys secures business operations in financial services, communications, transportation, media, and the public sector through its expertise in consulting, systems integration, outsourcing, infrastructure, and server technology. CERIAS is extremely pleased to announce this new partnership.