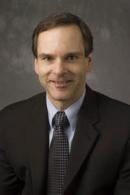 Title
Professor of Electrical and Computer Engineering
Department
Email
Education
B.S., M.S., and Ph.D. in Computer Science from The Ohio State University.
Research Areas
Computer Graphics, Animation, Scientific Visualization (Volume, Medical, and Information)
Notable Experience
Editor-in-Chief, IEEE Transactions on Visualization and Computer Graphics, consultant for private
and public sector entities (e.g., Electronic Arts, USPTO, AAAS, National Library of Medicine, NASA Goddard), Visiting Associate Professor (Stanford University). Awarded grants from NSA, US DOD, NASA, NIST.
Notable Affiliations
SIGGRAPH, IEEE, ACM.
Publications
Instant Volumetric Understanding with Order-Independent Volume Rendering (with B. Mora), Computer Graphics Forum (Proceedings Europgraphics 2004), Vol. 23, No. 3 (2004). Procedural Shape Generation for Multi-Dimensional Data Visualization (with J. Kukla, P. Panda, D. Roberts, R. Rohrer, and C. Shaw), Computers and Graphics 24(3). Projecting Tetrahedra without Rendering Artifacts (with M. Kraus and W. Qiao), Proceedings IEEE Visualization 2004.